A Nigerian preacher, Debo Adeleye, has advised singles who are ready to settle down never to marry for sexual pleasure.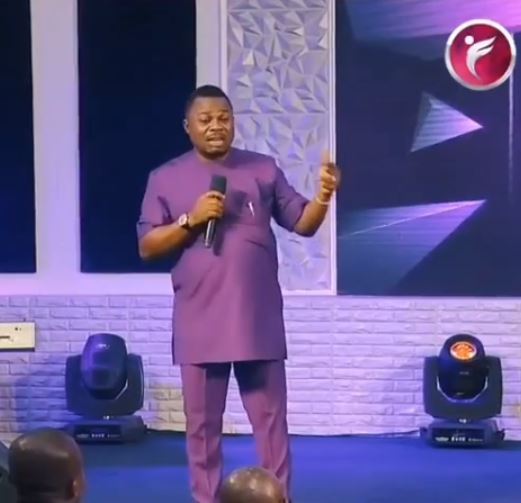 The pastor made this revelation while preaching in his church. According to him the greatest mistake one can make is to marry only for sexual pleasure.
He noted that people who marry only for the sex, would eventually get tired and then realize there's more to marriage than sex.
Click the link below to watch the sermon:
This attracted a lot of comments on social media.
Below are some of the comments:
Marry for companionship!
Children would grow and leave the house and you'll be stuck in forever with your favorite person, your partner.
You talk true sir
Sometimes we go form fake sickness to avoid it at night 😂😂😂
Or we form one kind quarrel so that Oga no go near us for night 😂 Daddy, tell them o
Where does intimacy that keeps the spouse bonding together come in, everything must be balanced,yes bills are here and , children fees,and so on, everything must be balanced…cos very soon the children will leave even if they are 20…that Bond that couple have keeps them at old age..
He's right. Sex is not inherent, just like every other natural activities, it can be Learnt by anyone. There's no special training involved in it.
No matter how good a woman is, she was once inexperienced.
Sex can always be learnt, but good trait can't be learnt overnight.
At some point, when marital challenges becomes so intense, couples might not remember the last time they had sex.
Libido only comes when there's peace of mind in a marriage
100% true.
Marriage comes with huge responsibilities that could take your mind off sex for weeks sef.
Many people who end up marrying only for sex purposes are already in mess.
Marriage will unveil many things you fail to understand during relationship.
It is not about the wedding,, sex.. etc….. It is about COMPATIBILITY.
Latest News